Meet Dr. Mark Knollman
A Patient Focused Dentist in Asheville
As a teenager, I was a hockey player. At age 17, my face slammed into the ice. In disbelief, I watched my front tooth (root and all) spin across the ice. I picked it up and instinctively placed it back in the socket. A dentist was born!
In the following years, I spent many hours in a dental chair. By age 22, I had seen every dental specialist. Although my experiences were not particularly enjoyable, I wasn't afraid either. I knew that was not the norm and gradually became interested in my "home away from home". To this day, I never forget what it's like to be a patient.
I began my dental education at the University of Missouri, Kansas City. By this time, I had come to the harsh realization that the St. Louis Blues would not be inviting me to their training camp, and I would have to get a "real job". Now I find myself in a beautiful office with a great view of the mountains. Each day is spent with a wonderful staff taking care of people that are more like friends than patients. I'm glad I made the right career choice.
Dental education never ends. I have been blessed to rub elbows with some of the brightest of our profession. My practice style has been honed at two prestigious centers for advanced dental education: The Pankey Institute and The Dawson Academy.
Your Teeth Deserve Superior Care
Knollman Dental offers restorative and cosmetic dental treatments to keep your mouth healthy and your smile beautiful. Contact us today!
Professional Organizations
Academy of Computerized Dentistry of North America
Academy of General Dentistry
American Dental Association
Buncombe County Dental Society (President-1999)
Dawson Academy Alumni Association
Florida Prosthodontic Study Club
L. D. Pankey Institute Alumni Association
North Carolina Dental Society
Western North Carolina Study Club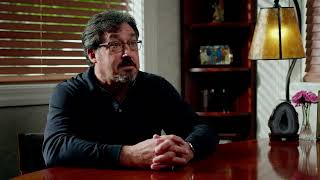 Civic Organizations
Rotary International (Paul Harris Fellow)
Eblen Foundation
Asheville-Buncombe Community Christian Ministry
The Downtown Welcome Table / Haywood St. Congregation
Other Talents
In addition to his finely tuned dental skills, Dr Knollman has finely tuned vocal skills and sometimes Asheville gets treated to them. Here are videos from his 50th birthday fundraiser performance for a local charity at Asheville Community Theatre.